SPECIAL EVENT SCAFFOLDING
Events come in all shapes and sizes. However, they all have one thing in common, they all require a stage or raised platform at the focal point of the event, and scaffolding systems provide the perfect solution.
Proud to be your platform of integrity
Special Event Scaffolding
Creating something special and memorable in a location that was never designed for that purpose is what special events are all about.
Special events require designated entrance and egress points, temporary stair towers, platforms, and raise stage areas. Scaffold platforms and temporary access stairs provide everything a temporary event needs to create the perfect vibe.
Stages and platforms can be designed and engineered to accommodate whatever loading is required for the event. The king scaffolding crews have installed scaffolding on a wide variety of events large and small across Edmonton, and Calgary.
Health & Safety is a way of life for our scaffolding work family, and that shows in our work. Our structures, platforms, and temporary stair access points are always constructed with the utmost care, and attention to detail.
For more information regarding our special event scaffolding options, and services contact either of our Edmonton or Calgary teams.
"Safety is our way of life"
  
"Safety is our way of life"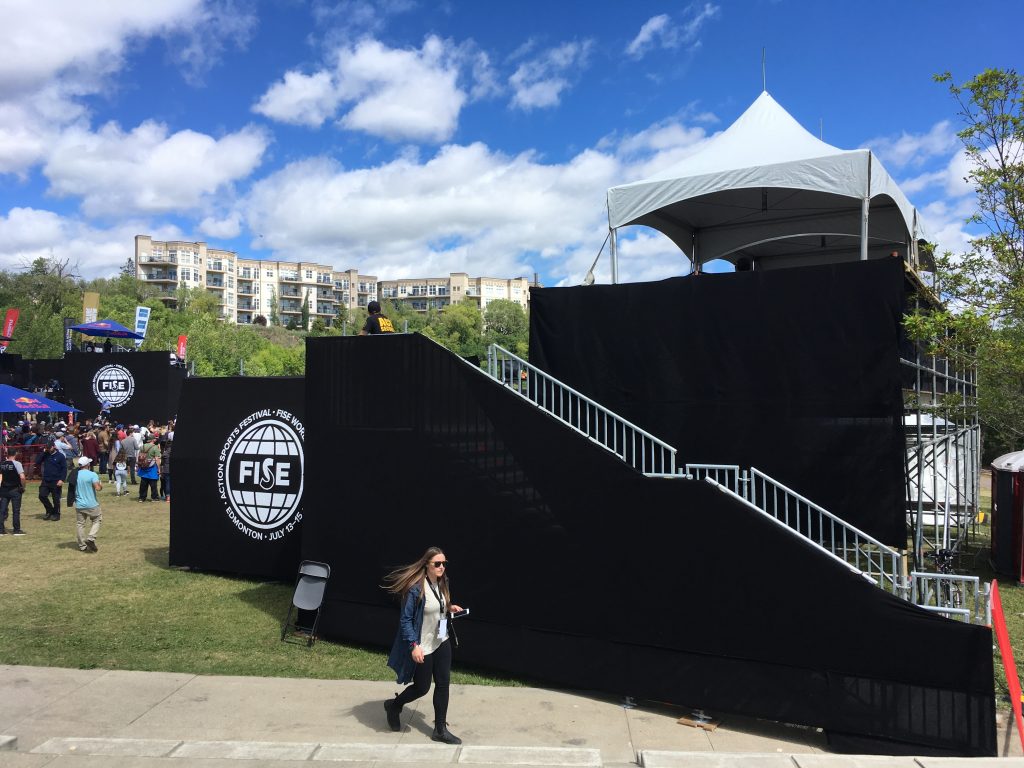 Any job, any size, anywhere!
Edmonton: (780) 236-2040
Calgary:    (403) 785-6038