Shrink wrap / hoarding is just one of the many scaffold related services and solutions the King Scaffolding team offers. Our highly experienced teams across Edmonton and Calgary can install shrink wrap / hoarding solutions on your project no matter the size.
Proud to be your platform of integrity
Our shrink-wrapping containment process is simple, with the proper equipment and material. We specialize in the installation of 6, 7, 9, 10.5 and 12 mil flame resistant, thermo polyethylene shrink wrap. This shrink wrap film is used extensively in King Scaffolding's design and installation of environmental containment which meet safety requirements.
The shrink wrap film is shrunk up to 30% to form a tight weatherproof barrier which will virtually contain 100% of sandblast, paint, lead or asbestos residuals, dust and debris.
Due to the varying weather conditions across Western Canada, industrial, construction, and renovation projects require diverse products and systems. Shrink/wrap is one such system; this service is the perfect example of how a precisely engineered product can enhance, and advance the quality and performance of a project in adverse conditions.
If you would like to know more about this product, and system, contact our highly experienced Edmonton or Calgary teams.
"Safety is our way of life"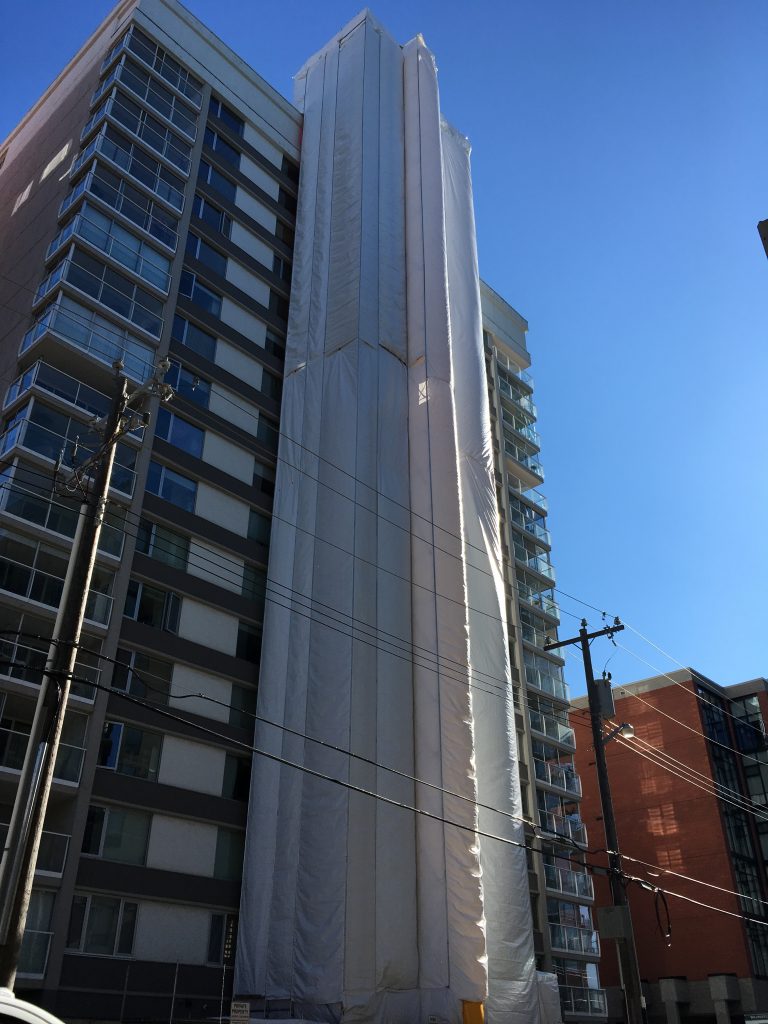 Any job, any size, anywhere!
Edmonton: (780) 236-2040
Calgary:    (403) 785-6038