SCAFFOLD HOISTING SYSTEMS
Hoisting systems serve as a solution to manual labor, crane hoisting, mechanical vehicular lifting.  Hoisting systems can be integrated into a variety of traditional scaffolding mainstays across all industries. 
Proud to be your platform of integrity
Scaffold Hoisting Systems
Hoisting systems are a scaffolding solution we have installed in stairwells to assist our clients in mobilizing and demobilizing of heavy-weight items such as elevator components.
Hoisting systems can serve as the perfect solution for the moving of products, components, and equipment that are difficult to access by any other means, or which have the potential to cause damage upon their removal or installation.
Health and Safety is a way of life in the King Scaffolding working family, and hoisting systems offer Health and Safety benefits due to their reducing of manual labour, especially floor to floor manual lifting. Hoisting can serve as a proactive health and safety solution on a variety of projects.
For more information regarding hoisting systems and options, contact either of our highly experienced teams in Edmonton or Calgary.
"Safety is our way of life"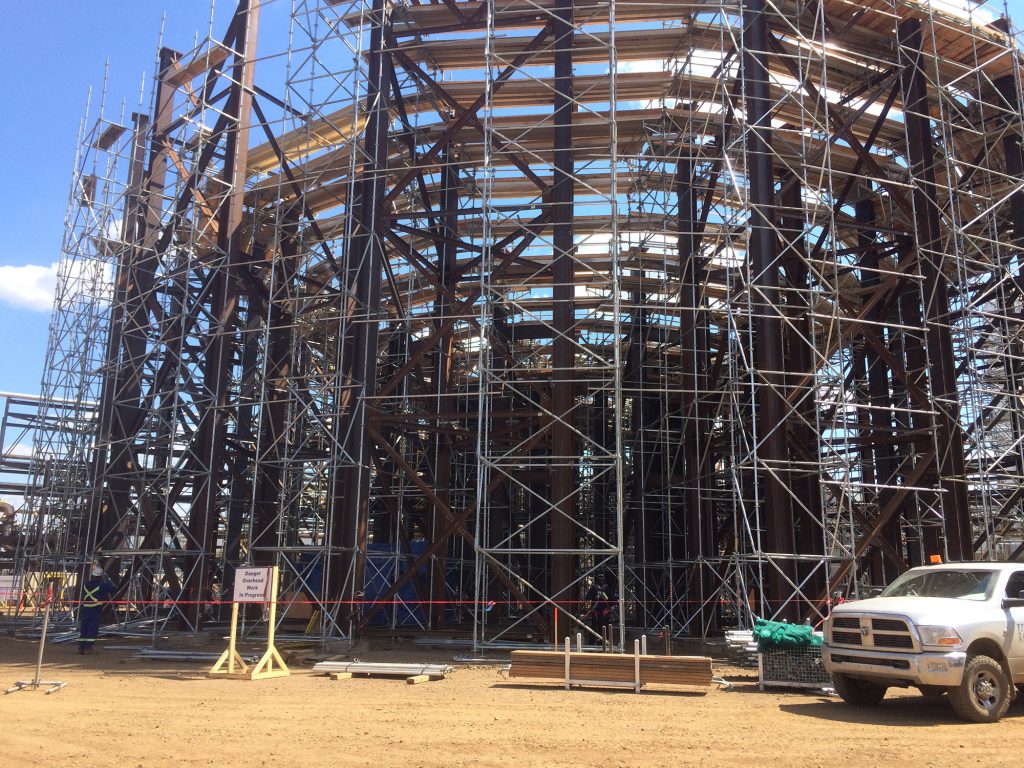 Any job, any size, anywhere!
Edmonton: (780) 236-2040
Calgary:    (403) 785-6038