Whether you are a homeowner in need of completing maintenance works on your exterior, or contractor working on a roof structure. Residential scaffolding is the go-to for gaining access and or providing working platforms to complete these works safely.
Proud to be your platform of integrity
Our residential scaffold will get you where you need to reach!
Residential scaffolding platforms and systems provide a safe, reliable solution when exterior access is required to a roof, balcony, chimney, soffit or difficult to reach siding.
Our teams have worked closely with a wide variety of residential developers, and home builders to provide scaffold for estate homes, townhomes, multi-family homes, and single-family homes.
Residential scaffolding is the ideal solution for works relating to Stucco, masonry , and roofing products. King Scaffolding has proudly worked on residential project across Alberta, including a significant amount of work in the Greater Calgary area.
For more information regarding our residential scaffolding options, contact one of our highly experienced teams in Edmonton or Calgary.
"Safety is our way of life"
  
"Safety is our way of life"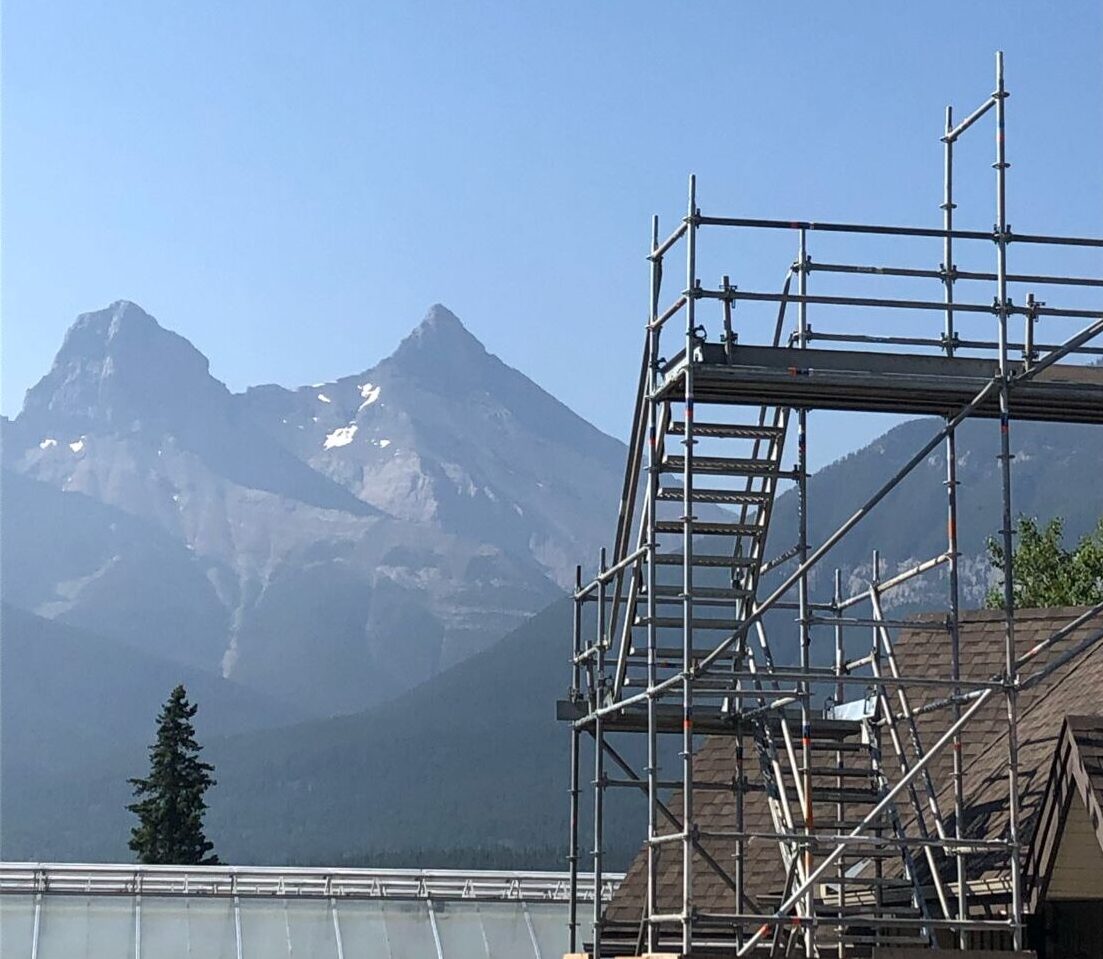 Any job, any size, anywhere!
Edmonton: (780) 236-2040
Calgary:    (403) 785-6038