PEDESTRIAN OVERHEAD PROTECTION 
Scaffolding overheard protection systems are essential for projects where there is a risk of falling debris coming into contact with the general public. Overhead scaffolded protection systems are regularly utilized over sidewalks on construction projects in downtown areas where space is limited. Health & Safety is paramount in construction, and the use of an overhead scaffolding protection system is a proactive way to ensure the safety of all.
Proud to be your platform of integrity
Pedestrian Overhead Protection
On projects with crane swing radius and the possibility of falling debris overhead, pedestrian walkway protection structures give you peace of mind.
All King Scaffolding overhead protection systems and structures are fully engineered to meet city permitting requirements. Our highly trained crews have worked across Western Canada and installed pedestrian protecting structures in Edmonton and Calgary on numerous occasions.
When planning for the inclusion of an overhead protection structure, it is possible to incorporate additional support so that the structure can act as an additional storage area. Storage space is at a premium in inner-city locations. Therefore, these structures offer significant value.
We live and breathe Health & Safety at King Scaffolding. That carefully cultivated culture pays dividends on projects where we have to work in close proximity with the general public. Our workforce is always respectful, accommodating, and aware of their surroundings, especially in relation to the public.
For more information relating to pedestrian overhead scaffolding structures, contact either of our teams highly experienced teams in Edmonton or Calgary.
"Safety is our way of life"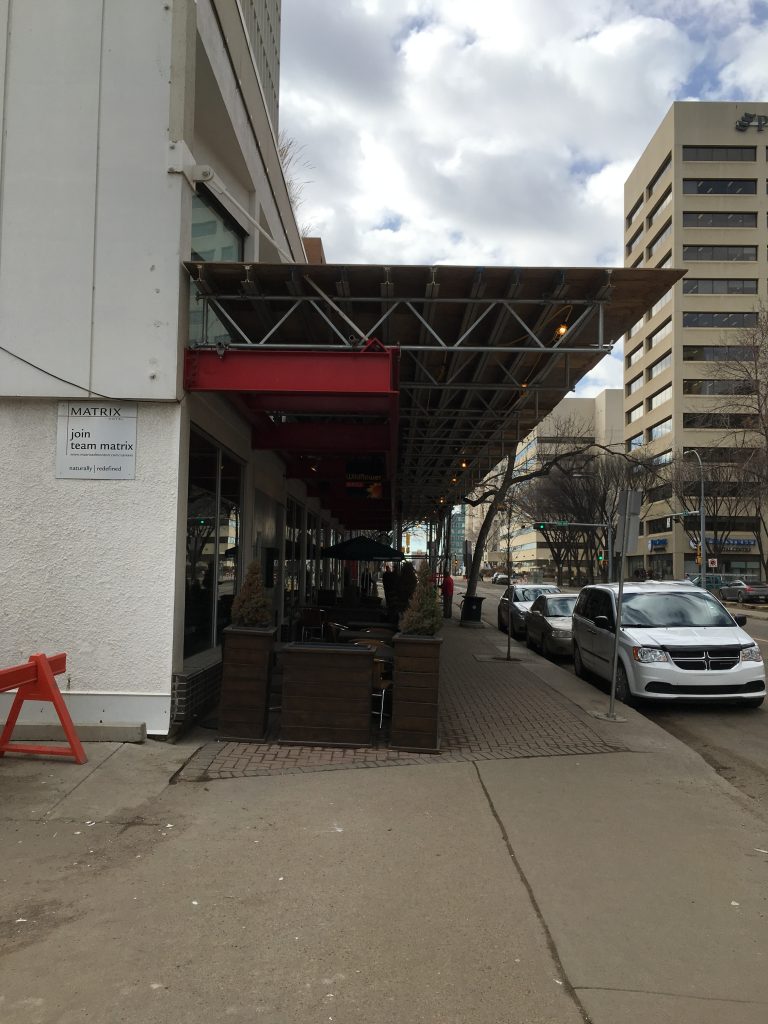 Any job, any size, anywhere!
Edmonton: (780) 236-2040
Calgary:    (403) 785-6038