Industrial workplaces and environments are continuously encountering change through shutdowns, expansions, and upgrades. Therefore, scaffolding solutions are regularly needed to enable these works to take place. Our Edmonton and Calgary teams have extensive experience working in these specialized environments.
Proud to be your platform of integrity
King Scaffolding has performed work on various Gas Plants, Pulp Mills, and the Oil Sands industry located in Saskatchewan, Fort McMurray, BC and the Grande Prairie area.
Scaffolding projects in Industrial environments require detailed planning and preparation. Therefore, our highly experienced crews and supervisors always have everything scheduled out in advance, and prepare in advance all of the relevant documentation required, especially in relation to health and safety.
Our teams have completed a wide variety of scaffolding, and complimentary scaffolding services at industrial sites across Western Canada, ranging from temporary stair access towers to shoring works, and everything in between.
Health and Safety is a way of life in the King Scaffolding working family, and our proactive safety-first culture is one of the primary reasons we get the call when a project arises in an industrial environment.
For more information about our industrial scaffolding systems, contact our highly experience Edmonton and Calgary teams.
"Safety is our way of life"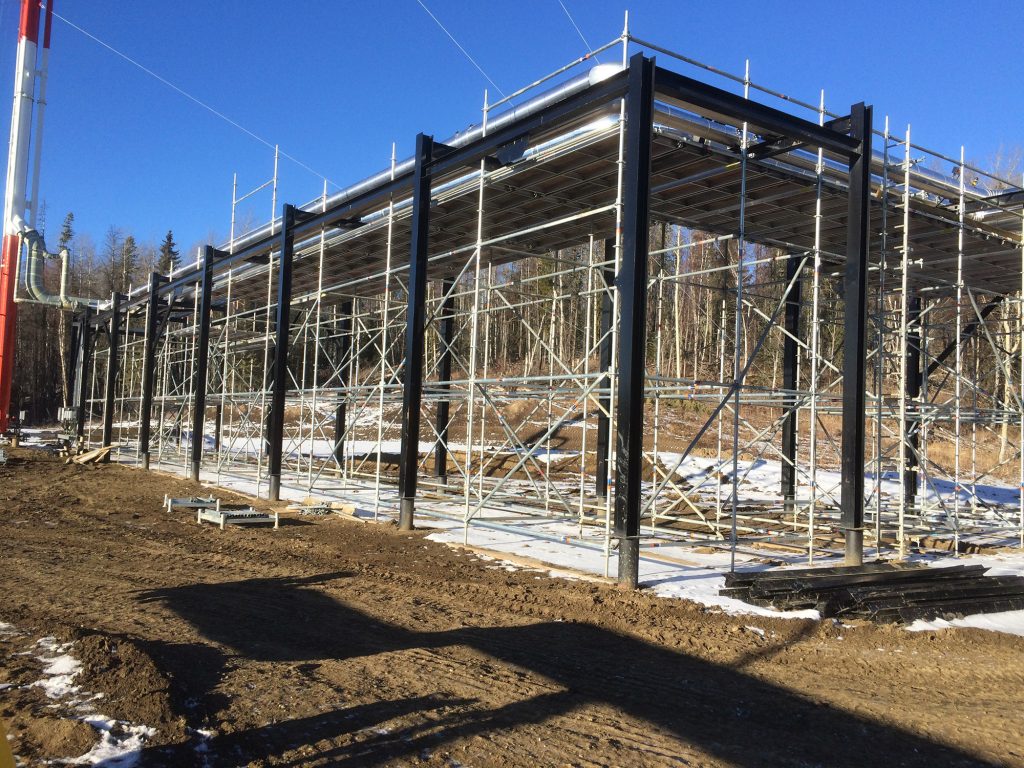 Any job, any size, anywhere!
Edmonton: (780) 236-2040
Calgary:    (403) 785-6038