Scaffolding systems are essential for highrise construction projects. Large multi-level commercial or residential condo buildings regularly utilize the combination of scaffolding working platforms, access towers, debris netting, and insulated tarps.
Proud to be your platform of integrity
King Scaffolding has completed work on more than a dozen highrise condo building projects across Alberta. These project range in size from smaller buildings around 50′ in height to larger structures over 300′ in height.
Highrise projects require large skilled manpower resources, and a significant volume of scaffolding equipment, and materials. Both of these vital components are part of the reason why King Scaffolding is so successful at the completion of multi-level projects. We carry a vast array of Scaffolding equipment, at both our Edmonton and Calgary locations, and we pride ourselves on our extensive highly skilled working family.
We live and breathe Health & Safety at King Scaffolding. That carefully cultivated culture pays dividends on fast-paced, high volume, projects like highrise construction where these forces are in action, alongside large working labor forces.
For more information about the different scaffold options, and systems available for High rise construction, contact our either of our teams in Edmonton or Calgary.
"Safety is our way of life"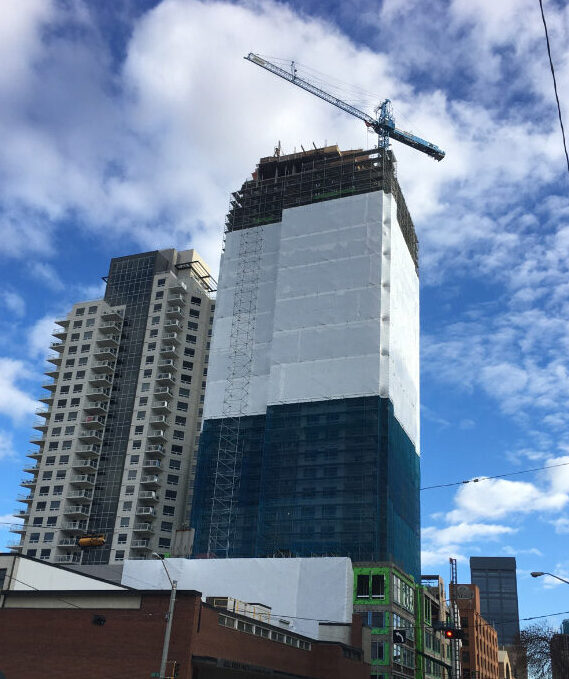 Any job, any size, anywhere!
Edmonton: (780) 236-2040
Calgary:    (403) 785-6038