ENCLOSED SCAFFOLDING STRUCTURES
We know our winters can be harsh, but the show must go on! We offer a variety of enclosed scaffolding structures that will keep you rolling right through the winter. Scaffolding systems provide the ability to hoard large areas and enclose all walls and roof areas with insulated tarps.
Proud to be your platform of integrity
Enclosed Scaffolding Structures
Hoarding large areas using scaffolding and roof truss systems with shrink or insulated tarps provides the ultimate winter working environment.
Construction projects, renovations, and remedial works that need to take place on the exterior or roof of a structure across the winter in Western Canada require heating and hoarding.
Enclosed Scaffolding structures or scaffold related components can be incorporated on projects across the spring-summer months also. Shrinkwrapping of roof structures to prevent rainwater penetration can also be extremely beneficial, especially if the project is in a sensitive location.
Our teams have completed a wide variety of enclosed scaffold structures across Edmonton and Calgary, for more information regarding enclosure options, contact our highly experience Edmonton or Calgary teams.
"Safety is our way of life"
  
"Safety is our way of life"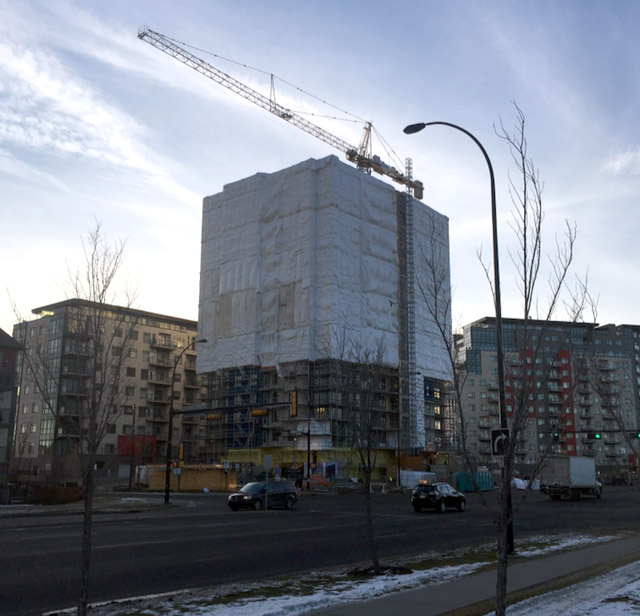 Any job, any size, anywhere!
Edmonton: (780) 236-2040
Calgary:    (403) 785-6038